Abingdon Centre Netball Club
Responsive Web Design & Development
Abingdon Centre Netball Club is a local netball club that was formed in 1982 with just two teams, over 30 years later they have teams within all age groups with success at every level within the county of Oxfordshire.
Being a local club to me, who didn't have a website and hasn't got a huge budget but still deserve a professional designer and developers touch, I volunteered to design and build Abingdon Centre Netball Club a website. The Abingdon Centre Netball Club website was completely designed and built with a maintainable Bootstrap framework, with a mobile first approach and given a fully-responsive layout where the website scales to fit whichever browser or device a customer is using. I even managed to incorporate a bit of fun within the website by adding some illustrations of some netball characters. The website draws from the one code base and was designed and built from scratch using hand-coded HTML and CSS with jQuery and JavaScript.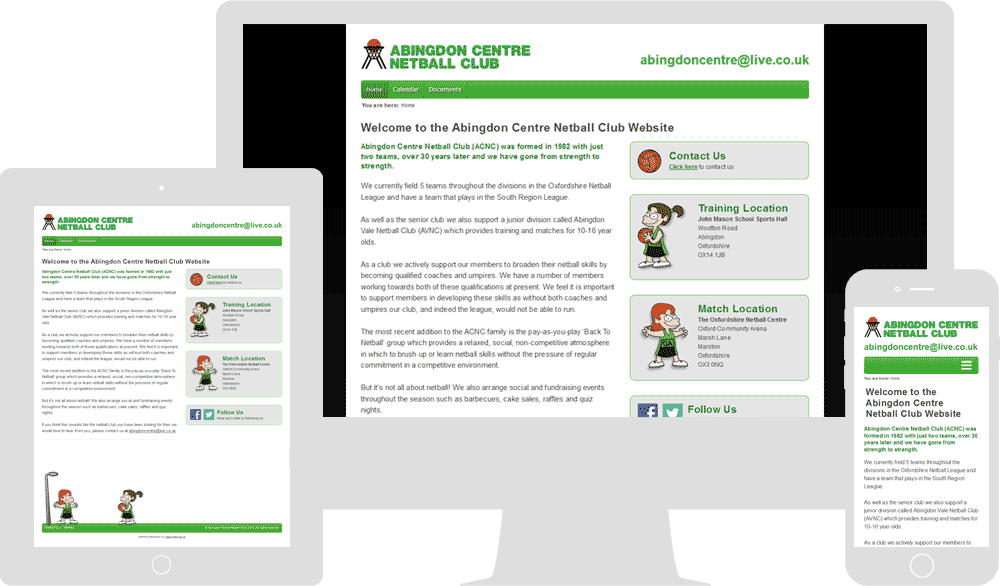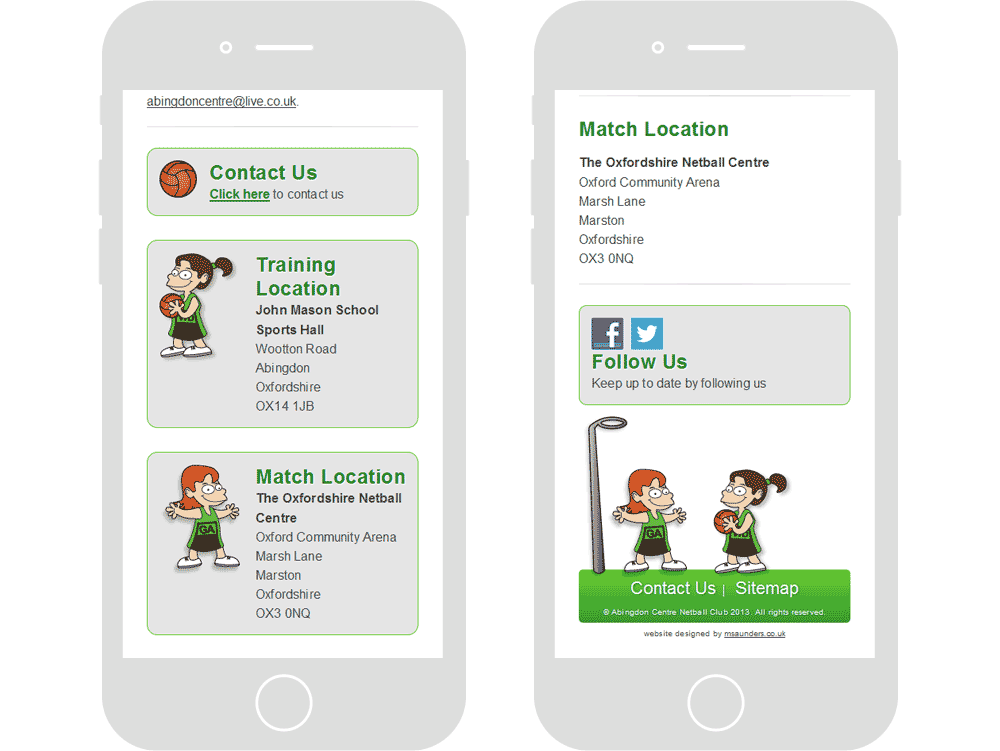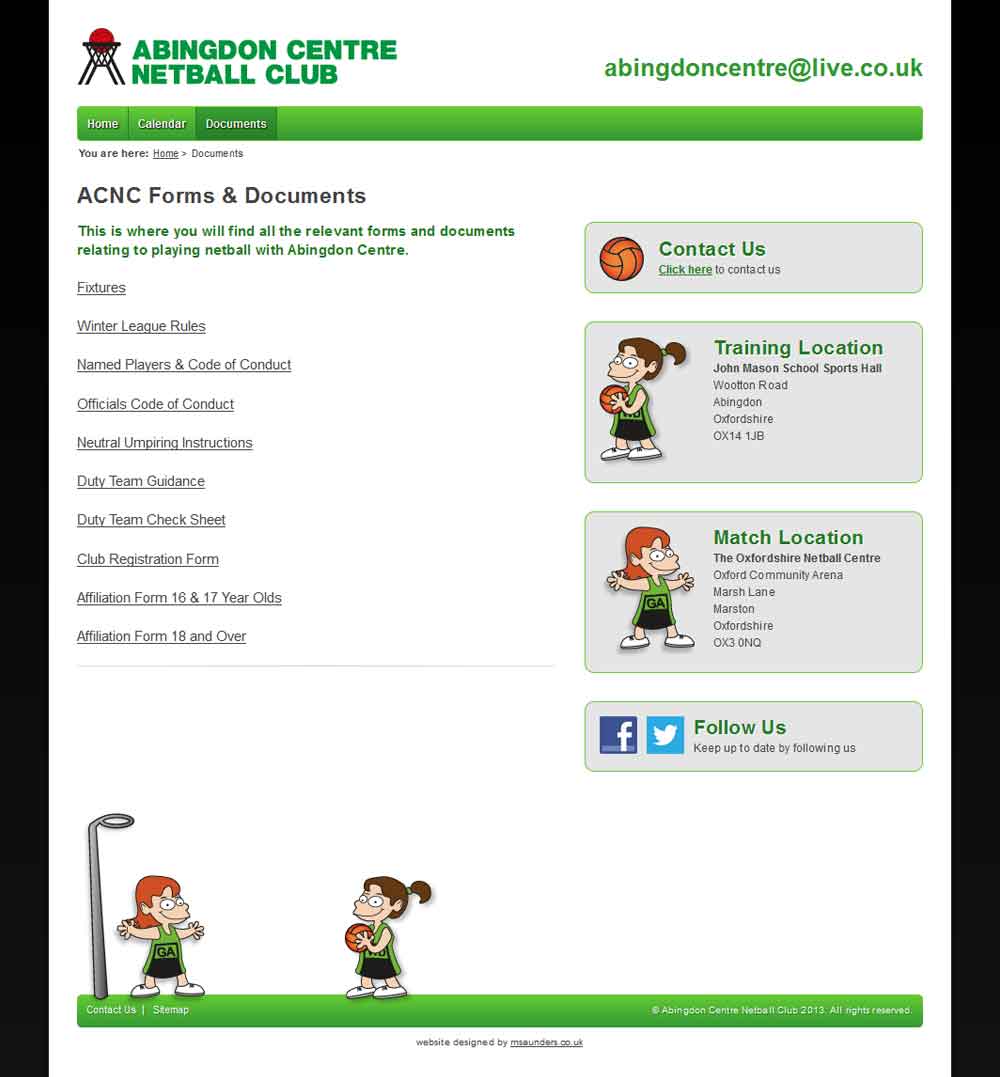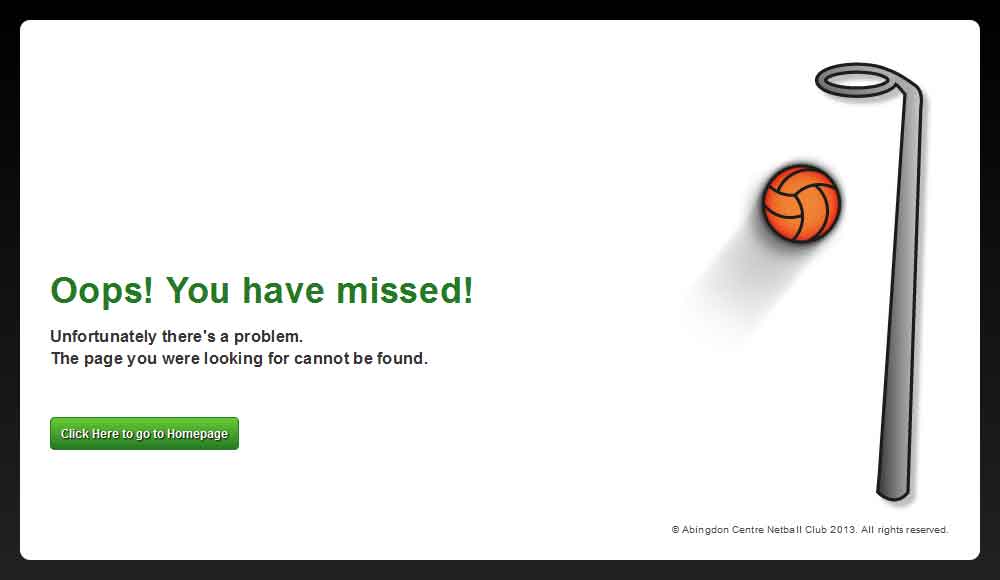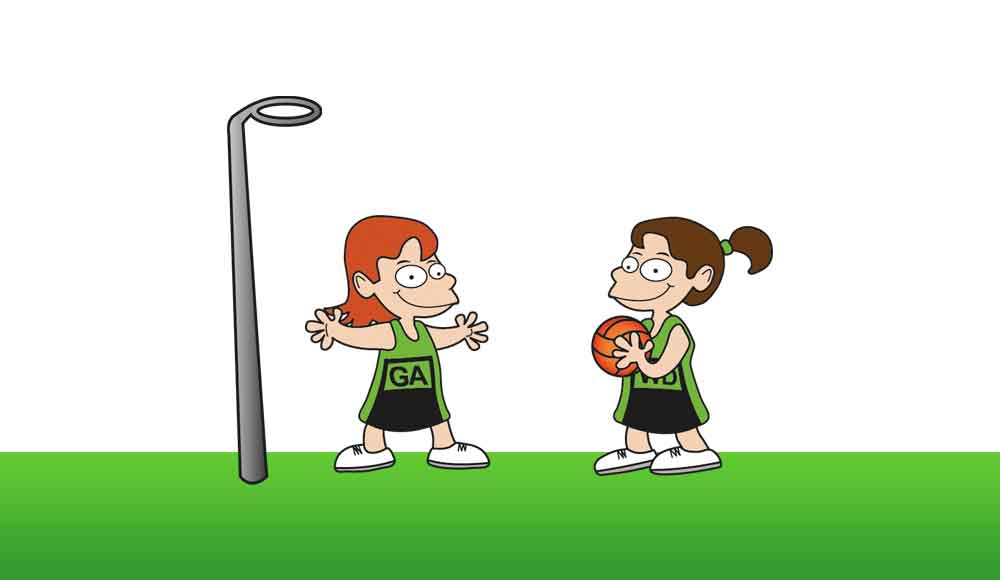 Design
Responsive Web Design
User Experience
Illustrations
Development
Web Development
Mobile Development
"Michael has provided an excellent design service for our website, creatively managing the large amount of content we required.

Since putting our website live we have had significant increase in enquiries generated via the website leading to new memberships in all divisions of our club.

Feedback from existing club members has been nothing but positive regarding the simple and clear navigation and layout style.

Because of the large amount of content, we needed to progress with the website one section at a time. Michael accommodated our requirements and when provided with material he produced the new pages in a more than satisfactory time frame.

His work, manner and design abilities mean I would, without doubt, recommend his services to anyone I heard of that was looking to create a website of their own."
Chair, Abingdon Centre Netball Club.