Abingdon Artists
Responsive Web Design & Development
Abingdon Artists is a local art club that is a warm and inviting community of artists who live in and around Abingdon-on-Thames within the county of Oxfordshire.
Being a local club to me, who didn't have a website and hasn't got a huge budget but still deserve a professional designer and developers touch, I volunteered to design and build Abingdon Artists a website. The Abingdon Artists website was completely designed and built with a maintainable Bootstrap framework, with a mobile first approach and given a fully-responsive layout where the website scales to fit whichever browser or device a customer is using. The website draws from the one code base and was designed and built from scratch using hand-coded HTML and CSS with jQuery and JavaScript.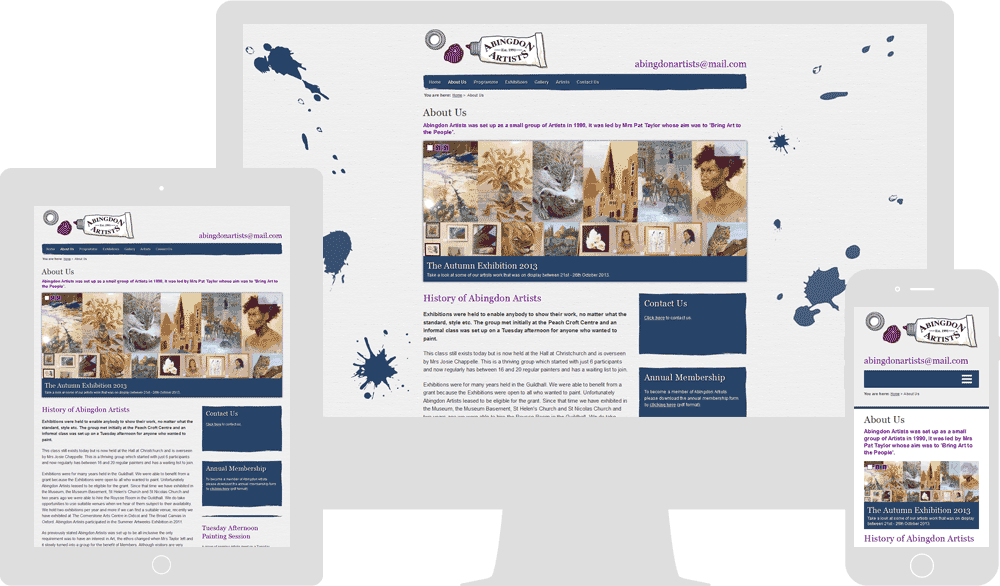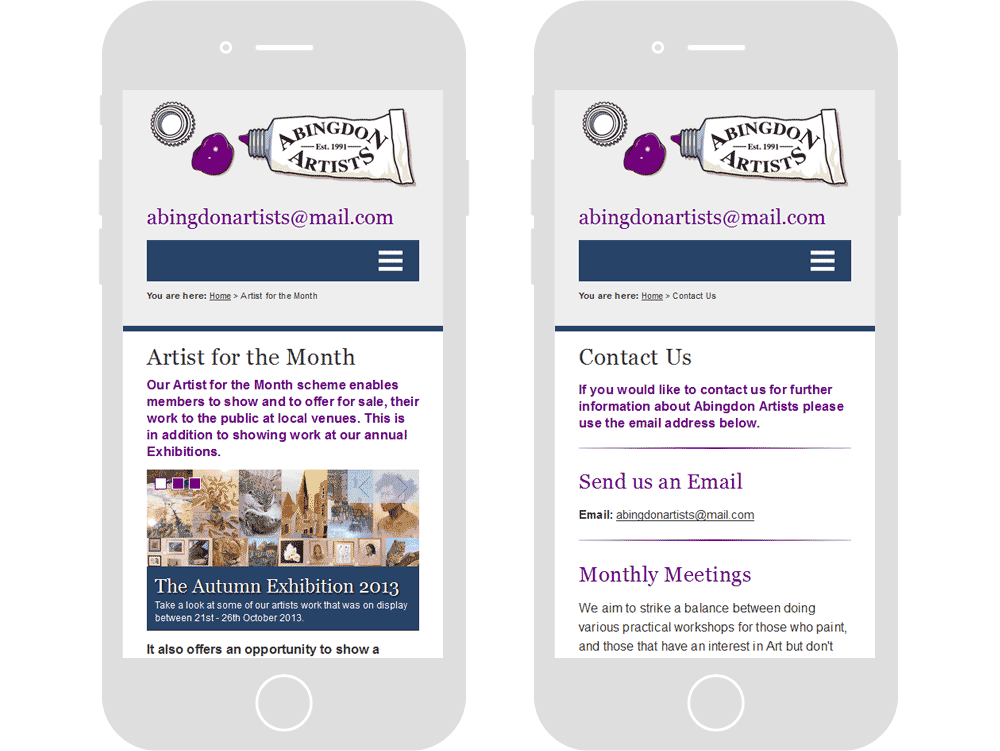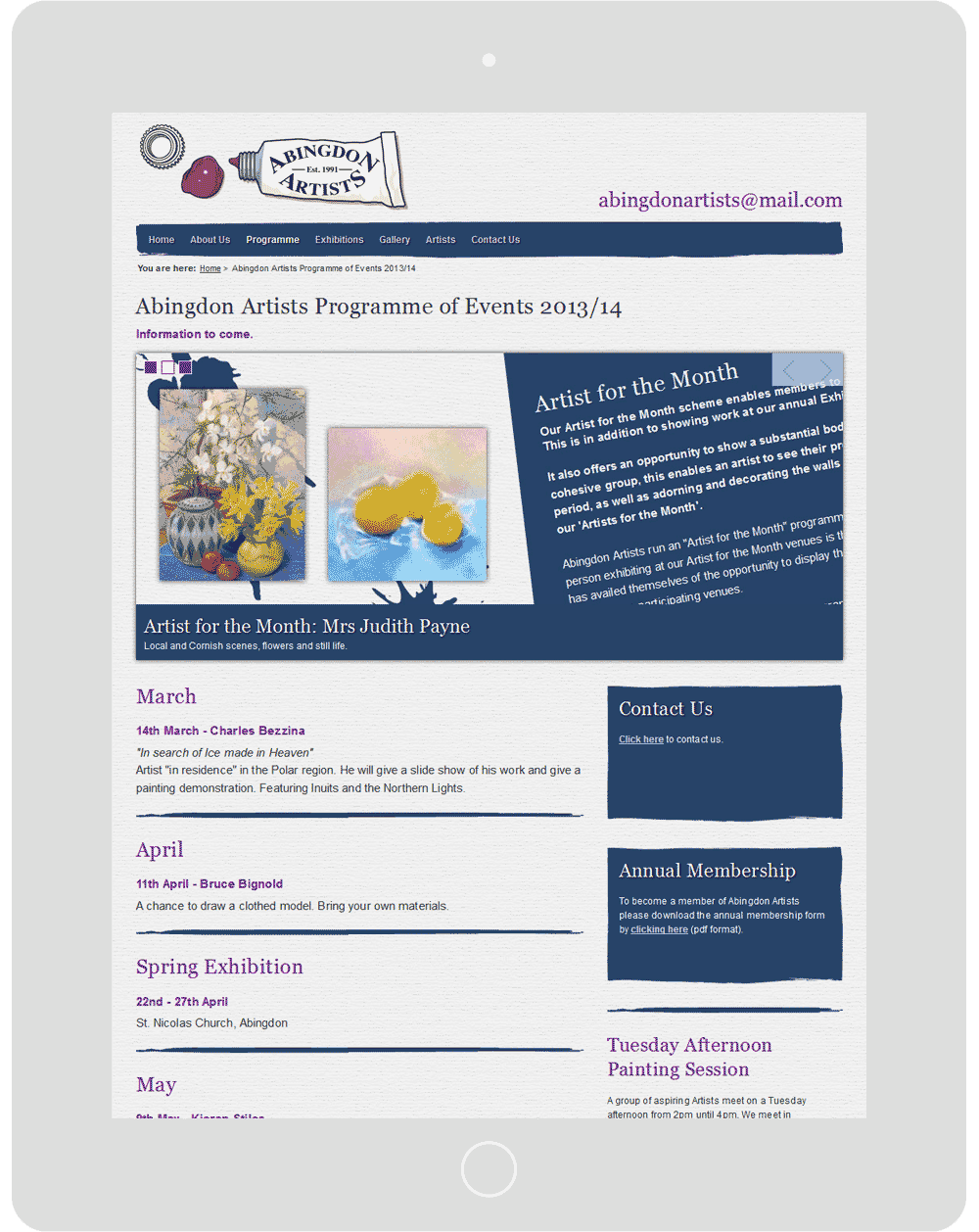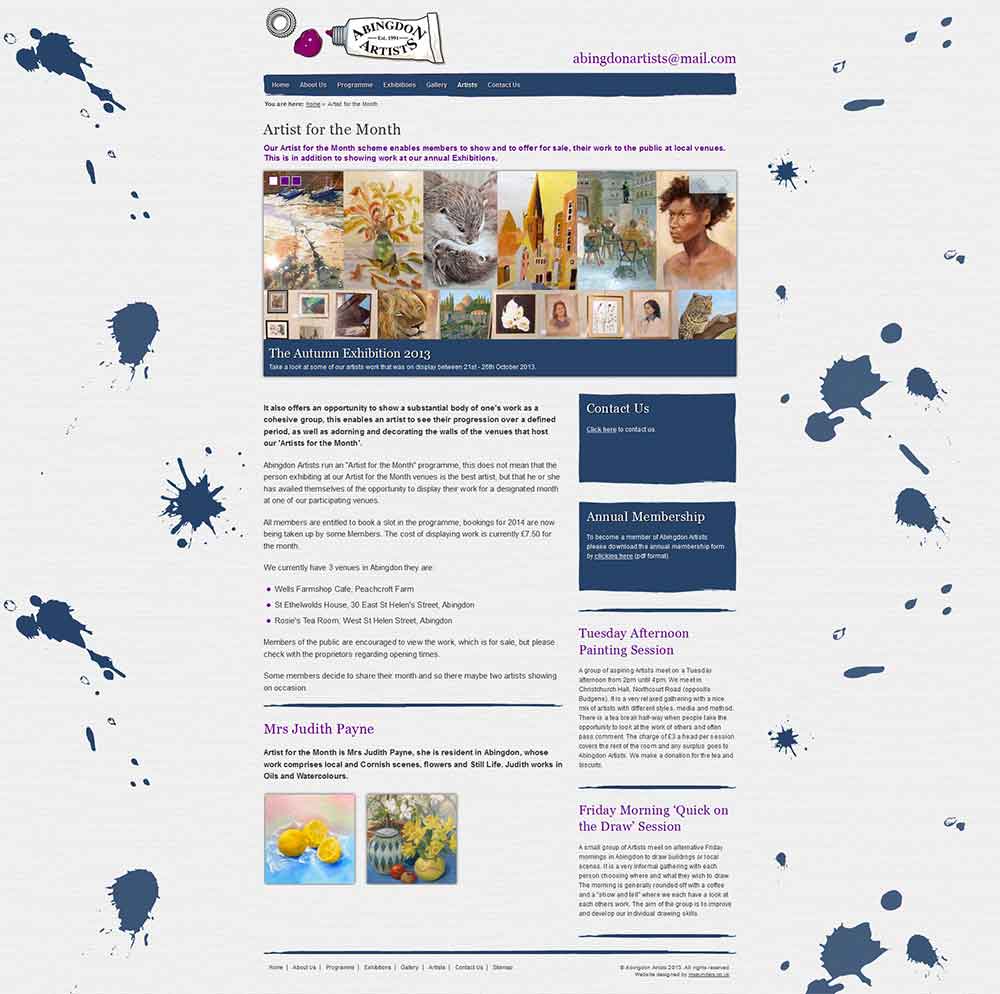 Design
Responsive Web Design
User Experience
Development
Web Development
Mobile Development
"Michael is a very professional person to deal with. He discussed what we required from the website and what ideas we had. Then after considering them he threw into the mix some ideas that hadn't occurred to us too, which worked well in addition to the pages we had asked for. I found Michael to be creative, using brush strokes and paint colours on the margins of the pages, and the 'rolling banners' for our exhibition photographs, was inspired, as we can more or less get some of everyones work on show throughout the year.

Michael worked quickly and diligently for us, he was given a tight schedule to meet but in the end was chasing me for information and comments in order to get the site up as agreed to coincide with our recent Exhibition.

Costs were low, much to my amazement and I could and will recommend Michael to anyone who requires a website setting up."
Chair, Abingdon Artists.