Ferrysavers
Responsive Web Design & Development
Founded in 1989, Ferrysavers provides a hub for its users to save money and book cheap ferries on over 3,500 ferry routes and more than 180 ferry operators all through a real-time internet ferry travel distribution network.
Ferrysavers was in dire need of a redesign to re-establish its brand for this digital age. So, this is exactly what I did, across all of its digital platforms from branding to website and print based design material. The Ferrysavers website was completely redesigned and rebuilt with a mobile first approach and given a fully-responsive layout where the website scales to fit whichever browser or device a customer is using. The website draws from the one code base and was designed and built from scratch using hand-coded HTML and CSS with jQuery and JavaScript.
As well as the corporate identity, branding, logo design and the website design and development, other various web and print material that I have designed and built for Ferrysavers include email newsletters, web banners and brochures.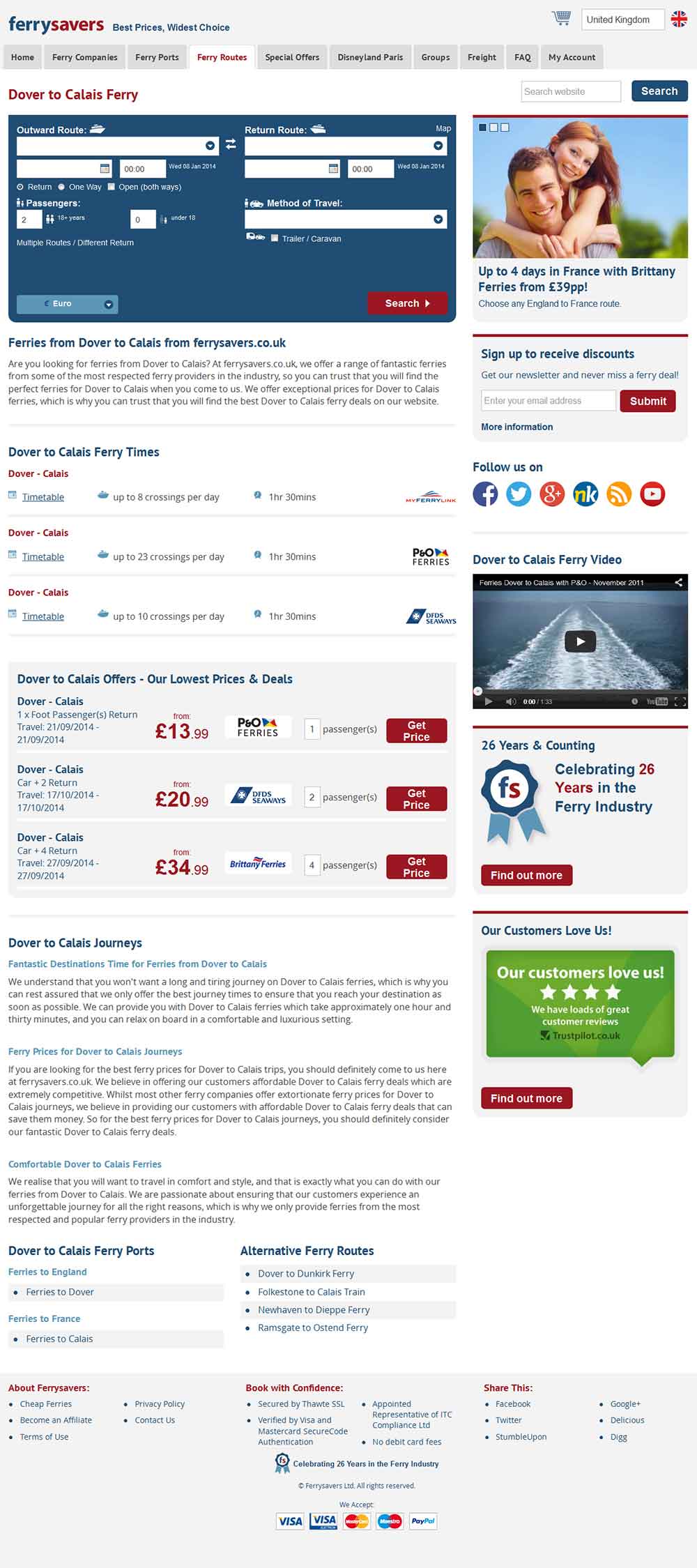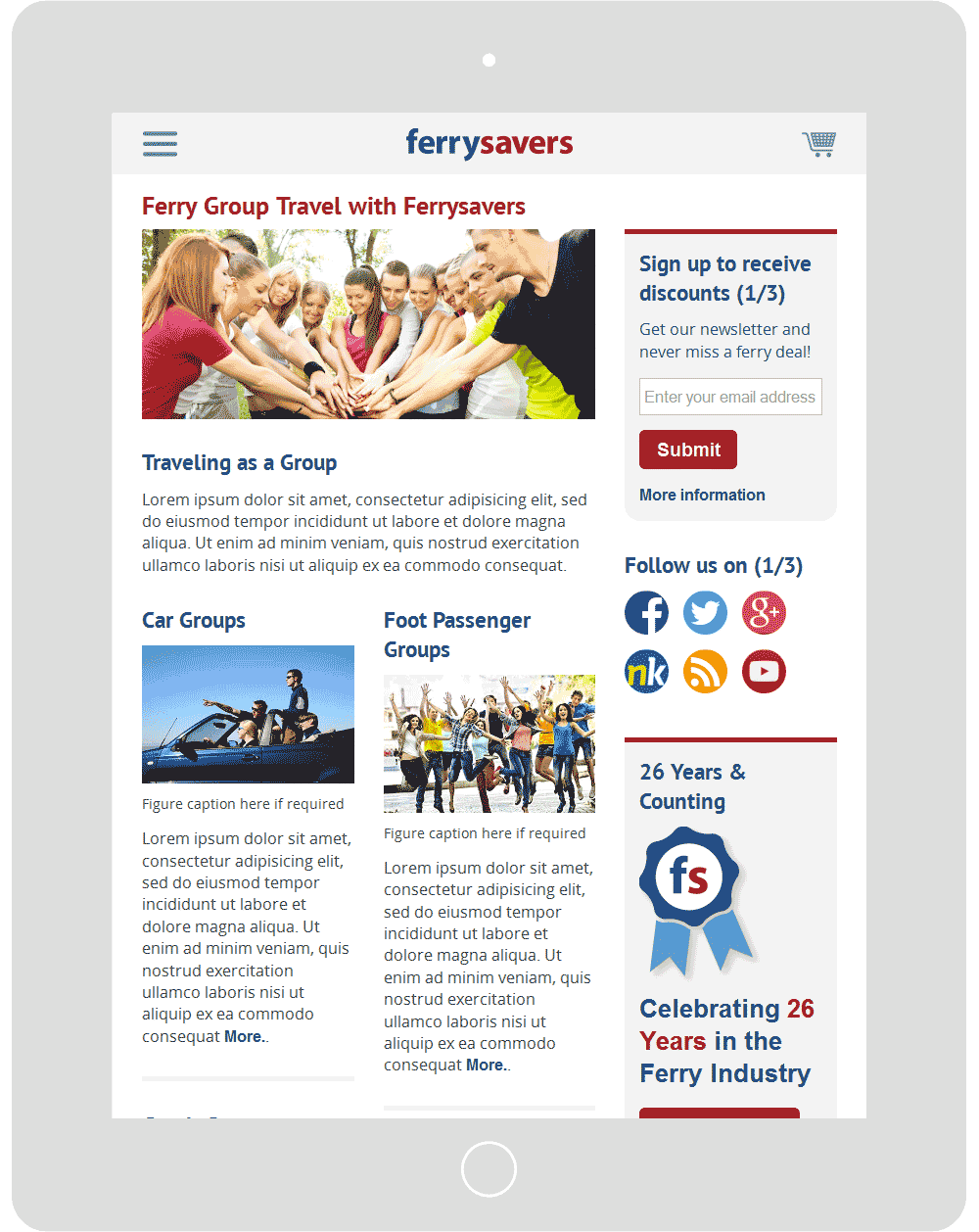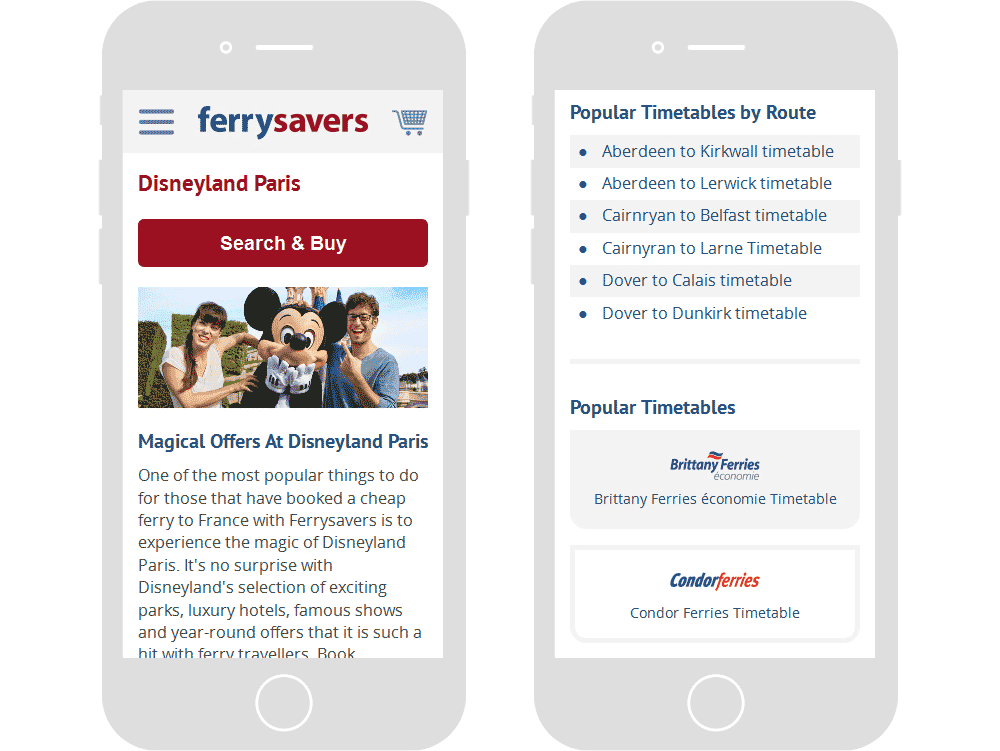 Design
Responsive Web Design
Email Newsletter Design
User Experience
Identity & Logo Design
Originate Style Guide/Brand Guidelines
Web Banner Design
Brochure Design
Development
Web Development
Mobile Development
Email Newsletter Development
Digital Product Development
"Looks most pleasing Michael, thanks a lot!"
Sales & Marketing, Ferrysavers.