Eurodrive
Responsive Web Design & Development
Established in 1987, Eurodrive is your self-drive travel specialist - 'Travel by ferry with your car'. Eurodrive are committed to providing a fast, efficient booking service and aim to give its customers the highest quality products at the lowest possible price.
Eurodrive was stuck in the 90's and in desperate need of a redesign to re-connect its brand and website to this digital era. So, this is exactly what I did, across all of its digital platforms and from the branding and logo redesign to the website. The Eurodrive website was completely redesigned and rebuilt with a maintainable Bootstrap framework, with a mobile first approach and given a fully-responsive layout where the website scales to fit whichever browser or device a customer is using. I even managed to incorporate a bit of fun within the Eurodrive brand by using CSS3 animations with clouds opening outwards around the page title and a ferry going along the footer from left to right. The website draws from the one code base and was designed and built from scratch using hand-coded HTML and CSS with jQuery and JavaScript.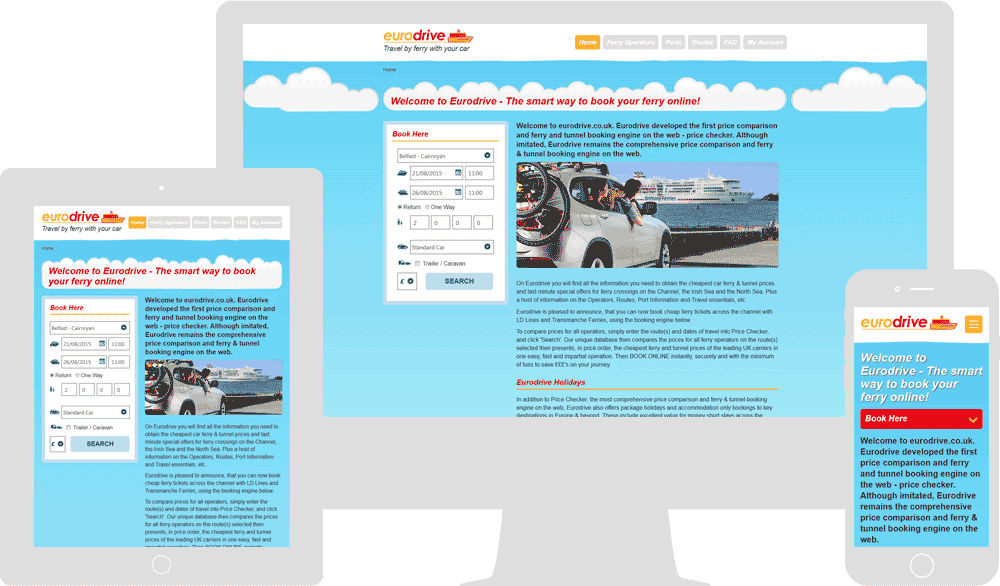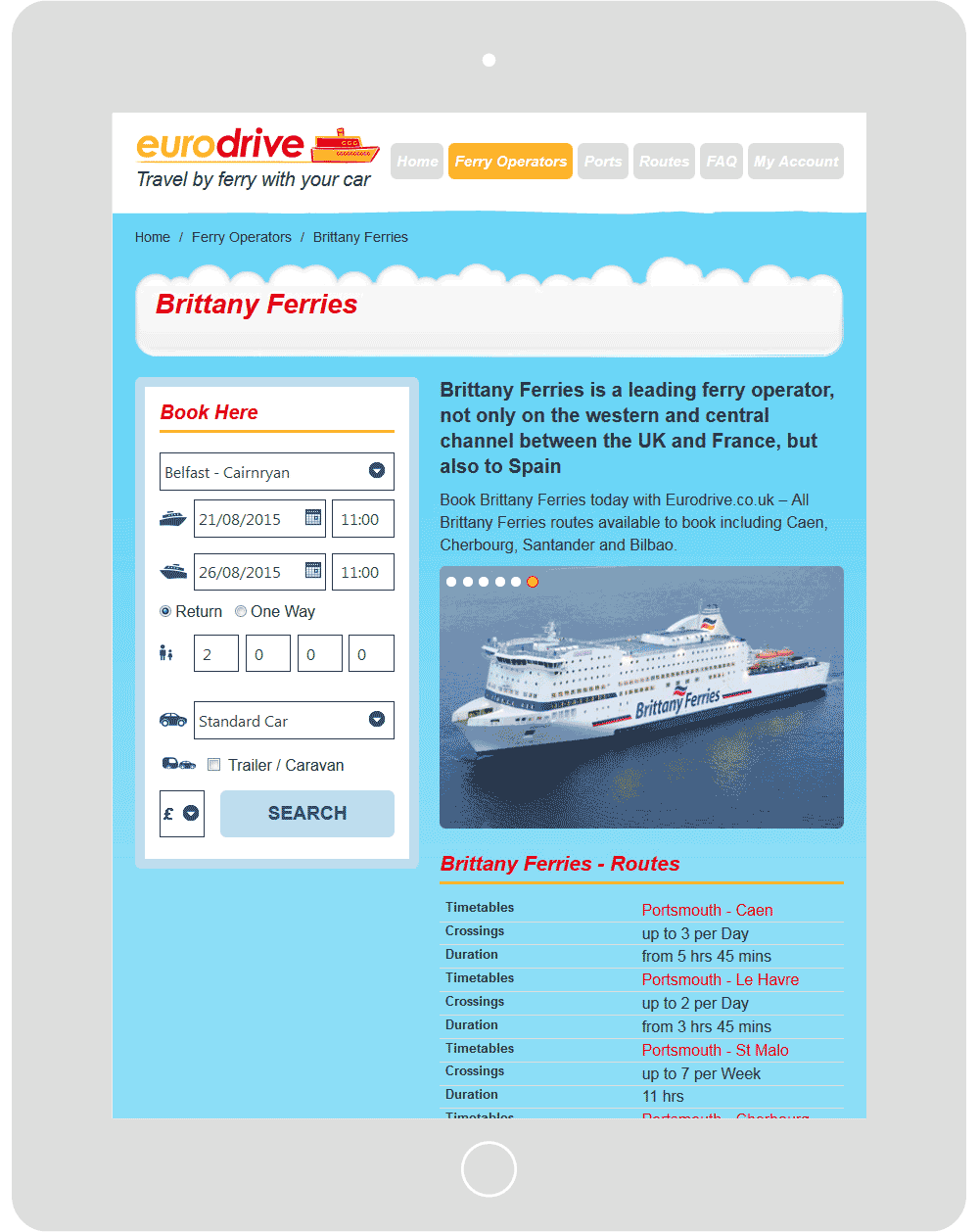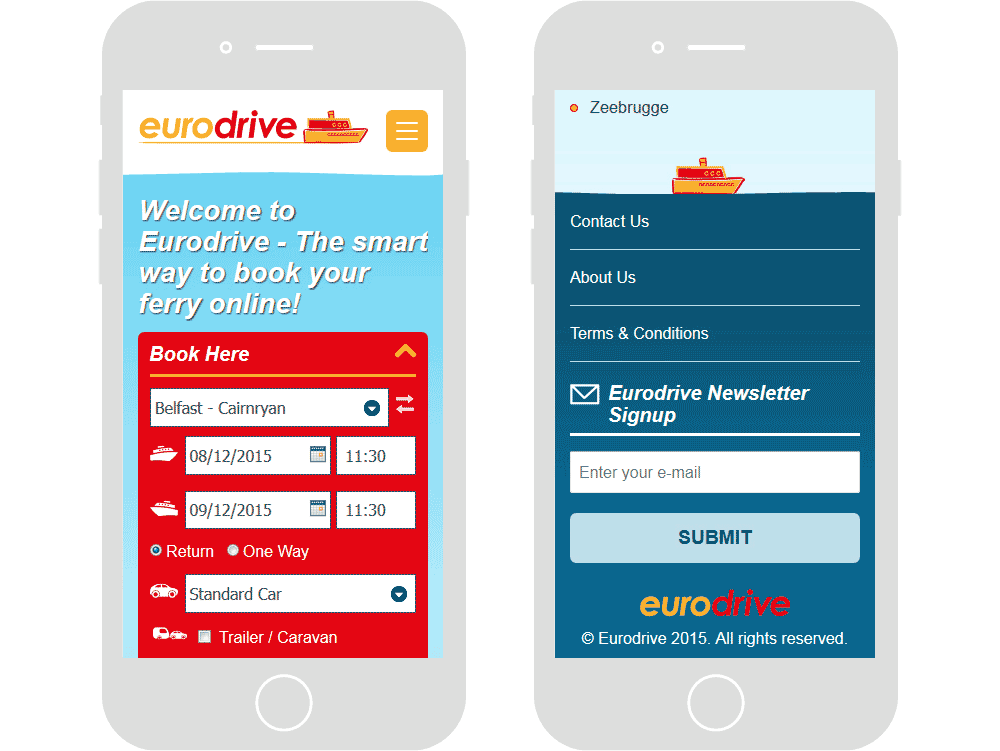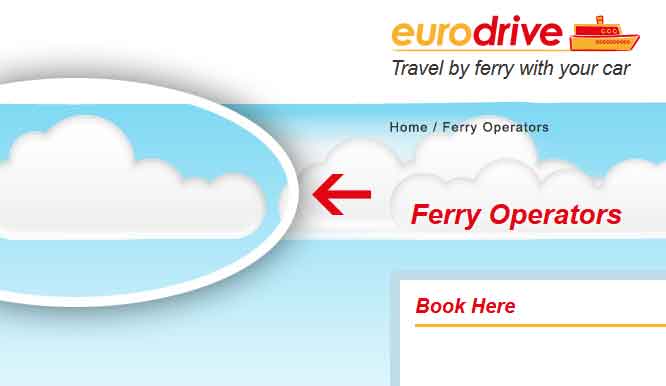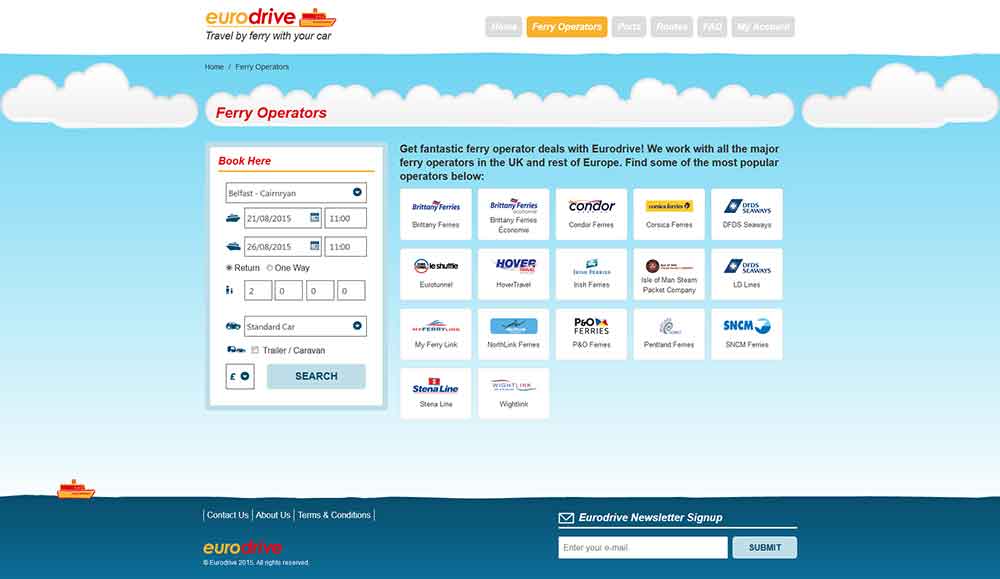 Design
Responsive Web Design
User Experience
Identity & Logo Design
Originate Style Guide/Brand Guidelines
Illustrations
Development
Web Development
Mobile Development
Digital Product Development
"I have worked with Michael for 8 years and am always impressed by his creativity and thinking outside the box when it comes to both website design and creative artwork for magazines or brochures. He's able to bring to life whatever design brief you give him and can work to very tight deadlines. He has a real flair for design whilst understanding the practicalities of the user experience. He has been a real pleasure to work alongside."
Product & Marketing Manager, The Travel Gateway Ltd.
"Really like it! Love that it's bright and colourful – yet simple to maintain as per the brief. I also noted the animated clouds and the boat – nice touch!"
Sales & Marketing, Eurodrive.