AFerry
Responsive Web Design & Development
AFerry is an eCommerce comparison site where it's users can search, compare and book ferry routes offered by ferry operators all over the world. AFerry is the 'World's Leading Ferry Website' with its very own bespoke online search engine and web-reservation booking technology.
AFerry's corporate identity, it's online and offline presence was tired, out dated and was in need of a redesign. So, this is exactly what I did, I gave the whole platform a complete design overhaul from its branding to the website and print based design material. The AFerry website was completely redesigned and rebuilt with a mobile first approach and given a fully-responsive layout where the website scales to fit whichever browser or device a customer is using. The website draws from the one code base and was designed and built from scratch using hand-coded HTML and CSS with jQuery and JavaScript.
The website is constantly being improved and evolving, with speed and performance at the forefront using tools such as Google Lighthouse, WebPagetest, Speed checklist, GTmetrix and Dareboost.
As well as the corporate identity, branding, logo design and the website design and development, other various web and print material that I have designed and built for AFerry include landing webpages, email newsletters, web banners, adverts, billboards, brochures, exhibition stand and merchandise.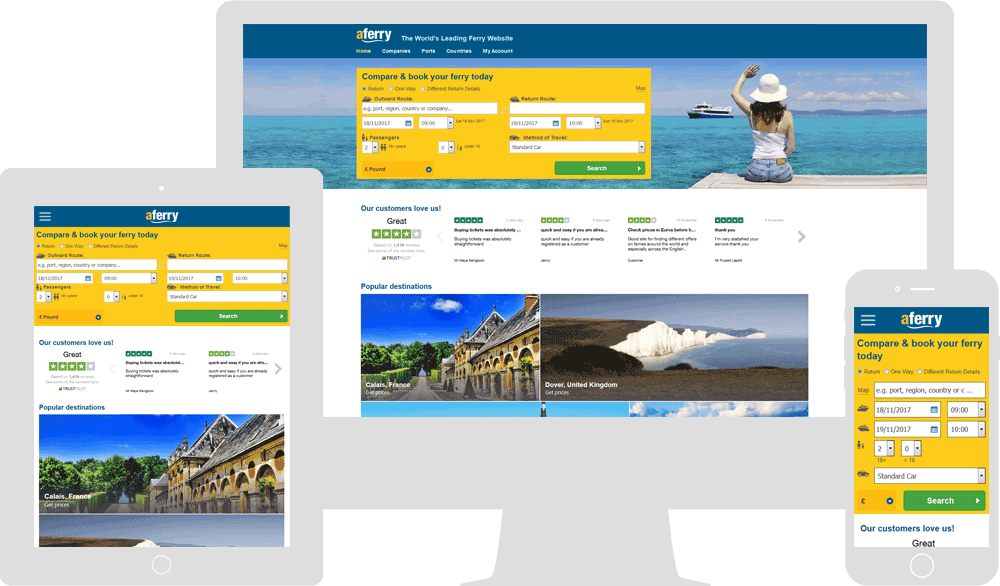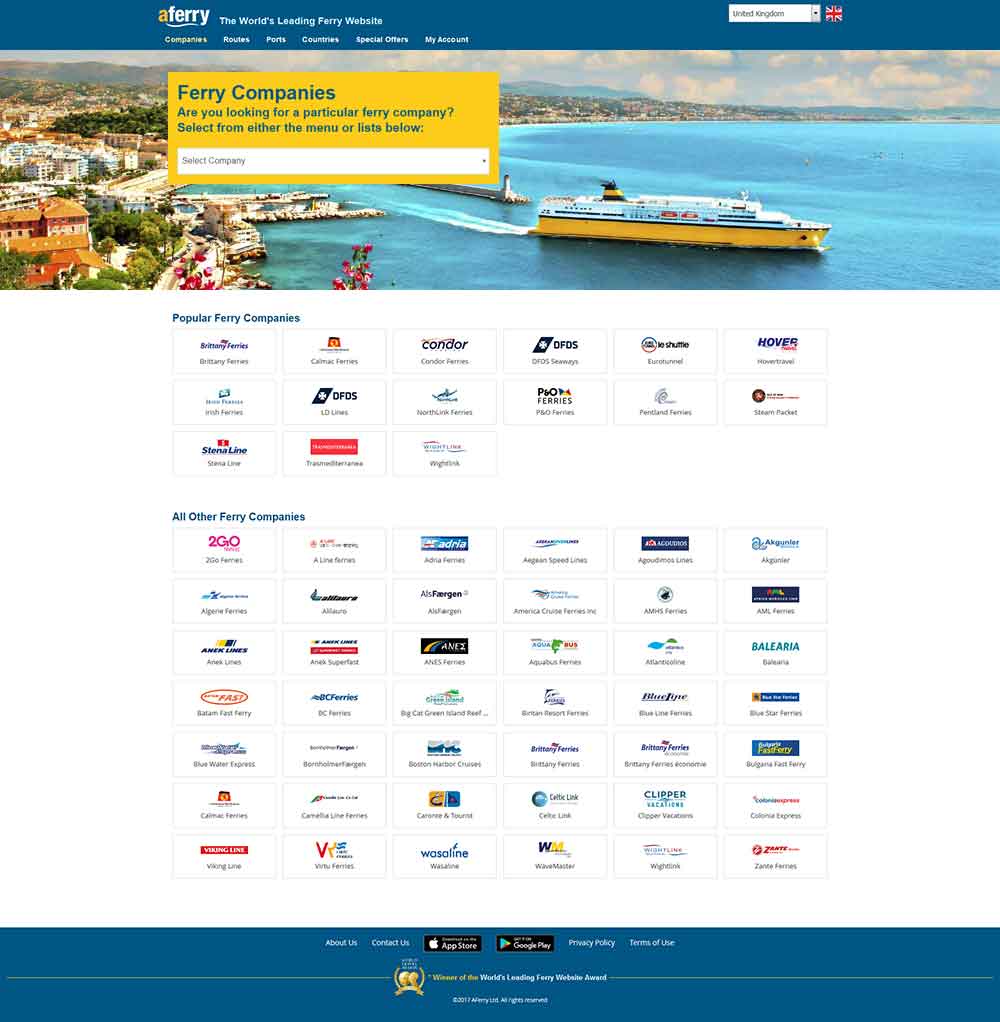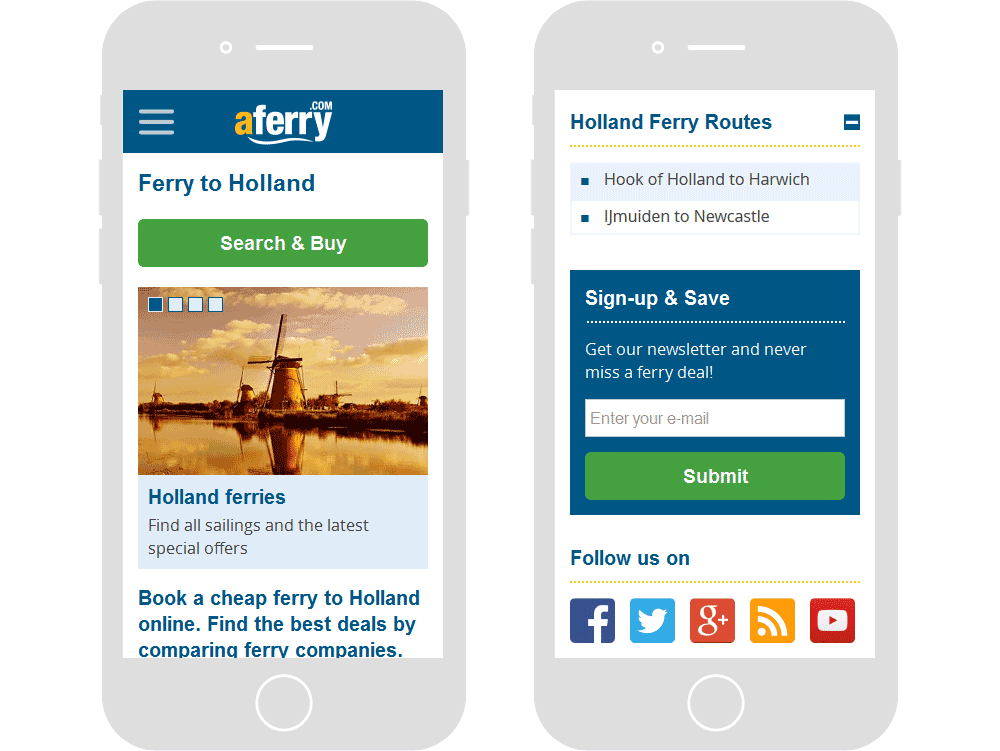 Design
Responsive Web Design
Landing Webpage Design
Email Newsletter Design
User Experience
Identity & Logo Design
Originate Style Guide/Brand Guidelines
Web Banner Design
Print Design: Advert, Billboard, Brochure, Exhibition Stand & Merchandise
Development
Web Development
Landing Webpage Development
Mobile Development
Email Newsletter Development
Digital Product Development
App Development
Awards
AFerry's website was awarded winner of 'World's Leading Ferry Website' at The World Travel Awards for the ninth year in a row (2010 - 2018). It was also awarded winner of 'Europe's Leading Ferry Website' at The World Travel Awards for the seventh year in a row (2012 - 2018).
"Sales have increased dramatically since the arrival of the website redesign and that's down to you."
Group CEO, AFerry Ltd.
"The new list pages are up on AFerry just FYI. Thanks to Michael Saunders great design they are looking good and should hopefully help us increase our rankings for our ports and routes pages."
Online Marketing, AFerry Ltd.